Gradient Glass Back Cover Red/Black (iPhone SE 2020/8/7)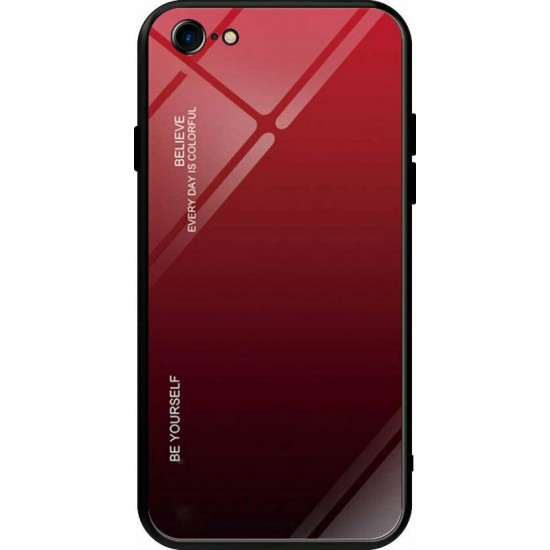 Gradient Glass Back Cover Red/Black (iPhone SE 2020/8/7)
Stock:

In Stock

EAN:

9111201901933
FREE SHIPPING FOR ORDERS ABOVE 50€
Glass Gradient TPU Case and make the look of your favorite iPhone 7/8 / SE 2020 special.
Made of silicone backed by Tempered Glass, the case offers an original look, protection from scratches and everyday wear as well as a soft touch feel.
Allows full access to phone functions while not blocking wireless charging (where supported by the device).
Characteristics:
Case specially designed for iPhone 7/8 / SE 2020
Protects against dust, scratches and bumps
Easy installation and removal
Fits perfectly on the device
Allows access to all functions
With special notch in the camera
Material: TPU / Tempered Glass
Color: Red / Black with Gradient Effect
Mobile Phone Repairs
Create the best layouts with the new Journal 3 page builder
Tablet - Laptop - PC Repairs
So many options, so much flexibility, it will blow your mind
Cases for phones and tablets
The best multi-purpose modules already built in
Phone gadgets and accessories
Tons of love has gone into Journal throughout the years
Δυνατότητα αποστολής της συσκευής σας με δικά μας έξοδα στο κατάστημά μας και επιστροφής στον πελάτη επισκευασμένη με δικά μας έξοδα